Some Things Are Private
A surreal docu-drama
"Some Things Are Private is talking about the complexity and brilliance of Mann's art by being, itself, a complex and brilliant work of art."
— The Boston Globe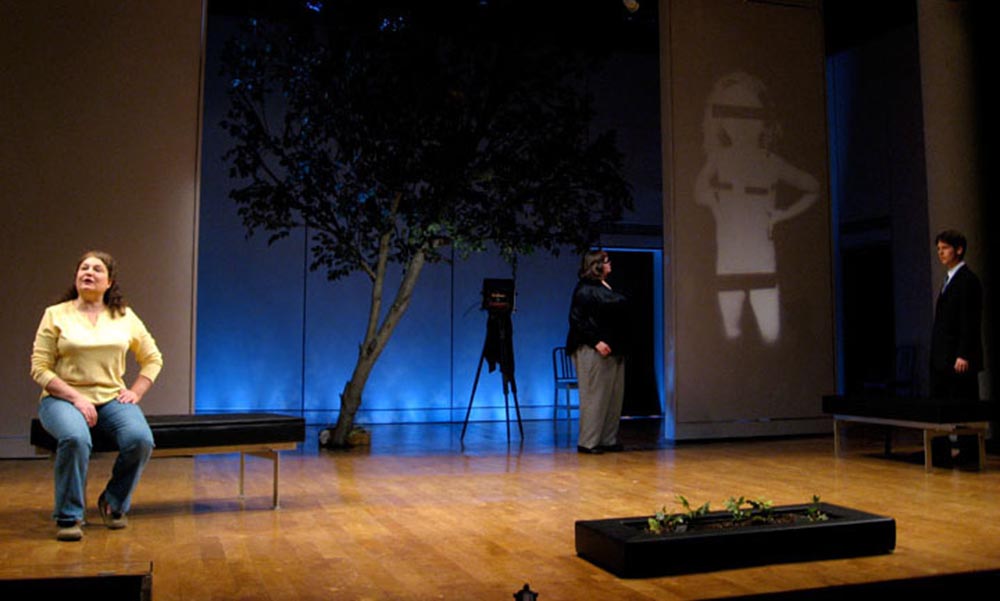 PHOTOGRAPHS BY WILSON CHIN
"Some Things Are Private…is an innovative approach to using theatre to educate, stimulate, entertain, and most importantly, make us think."
— The Warwick Beacon
"Some Things Are Private is well-structured and moves fluidly across time and place. It is engaging, with fine performances from each of the actors."
— Broadway World
"Some Things Are Private makes for a riveting, illuminating evening of theater."
— EDGE New England
When an artist photographs her family, are the images intimate or indecent? Are they exploitations or expressions of love? When American photographer Sally Mann published and sold the images she created of her naked children playing at their summer cabin, she ignited a debate that has now raged for two decades. Conjuring her from the public record, this play pits Mann against the fictional character Thomas Kramer. Their clash of beliefs and desires leads to unexpected places, and ultimately reveals how provocative Mann's images of her children remain today.
Credits: Created by Deborah Salem Smith and Laura Kepley; Written by Deborah Salem Smith; Directed by Laura Kepley
Some Things Are Private received its world premiere at Trinity Repertory Company.